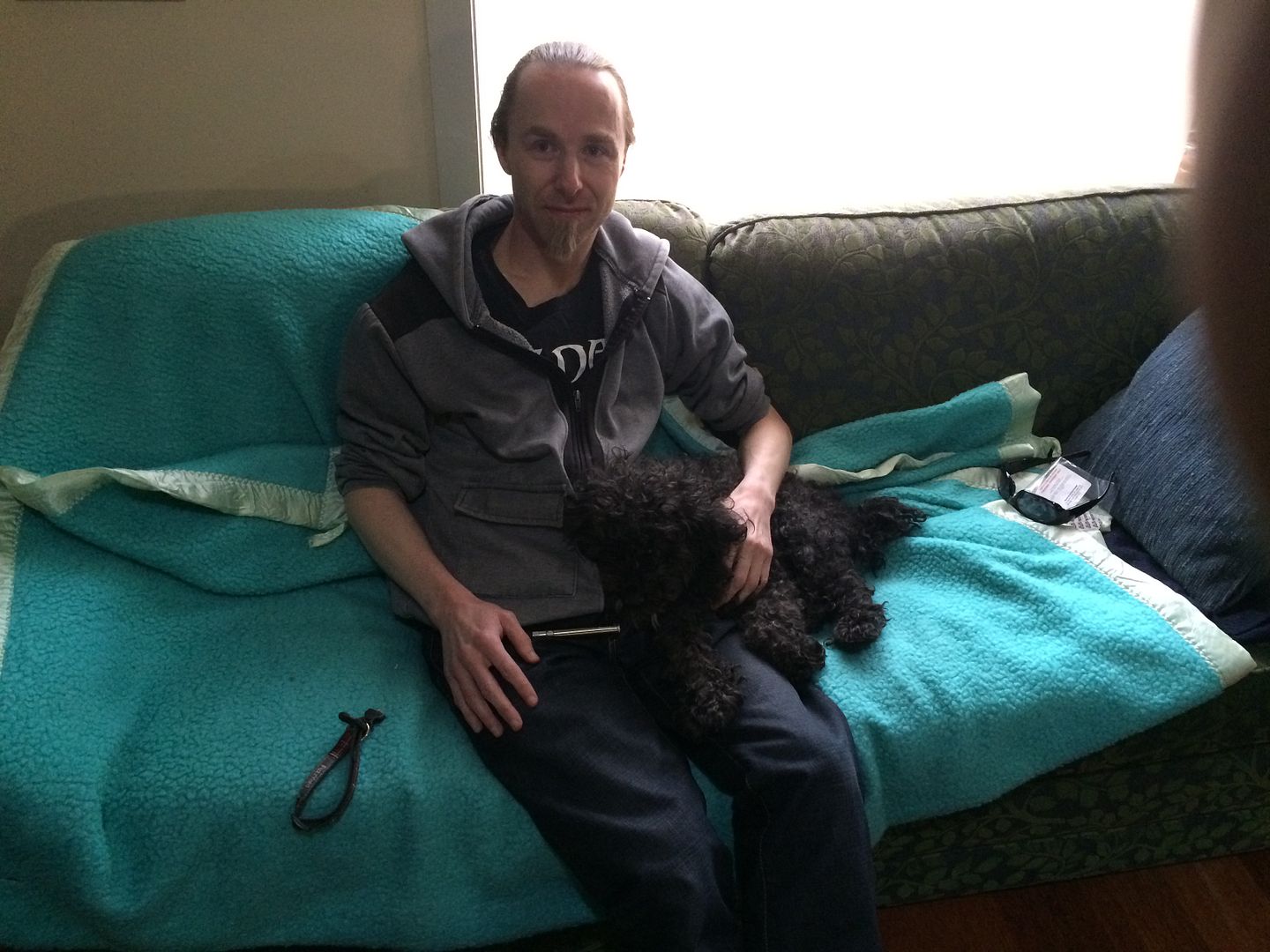 (Vale Konrad, little buddy 1/4/2000 – 21/10/2016)
Journeys never end the way you imagined they might when they began. Journeys never really end anyway, they simply change through their various trials and tribulations, their experiences, learnings and joys.
I kinda knew at the time of my last post (a few days after the photo above) that it would be a long time before I would post here again… I faced a challenging period in this journey we call "life", perhaps the most challenging I'd face, and I knew that had to be my focus. But part of me wanted to dream that I'd manage to keep the posts going here too, but it wasn't to be.
My mother faced terminal cancer (with grace, wisdom and a determination to make the most of every moment left I might add) and I was her primary carer in that last period of her life, though supported by our (large!) family too. She passed late 2017, and this combined with working long hours as a developer/analyst and then taking care of her partner in the months to follow, and then also losing my father to terminal cancer in mid 2018, meant that I simply didn't have the time or mental/emotional resources to maintain things here for a while…
But as I said back in my last post, barring death myself, I'll always be back here to tell you about creative projects I'm working on… Creating stuff is what I do ?
And now, during this time of challenges different to those before, yet still challenging in their own way (as we all face), I'm coming to the end of another creative journey that began back in 2000. I think it's fair to say it's my biggest, most ambitious and complicated project to be released yet. A grand collaboration with world-renown musicians, vocalists, actors, artists and sound engineers, coming together to create a story set to music told over the course of an album…
The Dark Horde shall return!
So yes, you can expect to hear from me again with details very soon...
One long journey is about to end and new journey to begin.