Coffin Hop 2014 Day Three - Beware the Sandwalker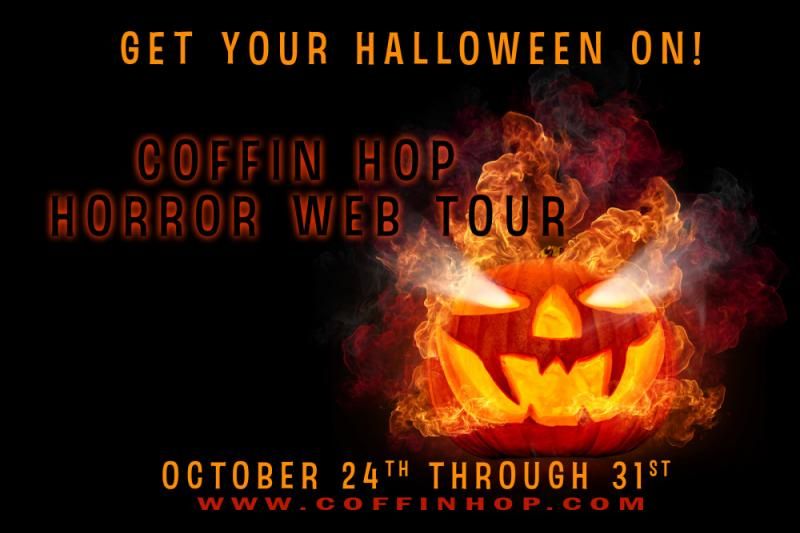 (Image design by atrtink.com)
It's day three of the annual COFFIN HOP where horror authors and artists from around the globe come together to share their dark works and invite you to join in the fun and win some great horror prizes, all for just for a few mouse clicks!
And right here, you can win free copies of my horror novel The Dark Horde - 3 copies in ebook (pdf) format are up for grabs, and if you win the grand prize, I'll mail you a signed copy of the paperback version completely free! Or if you'd prefer, you can get a ebook (pdf) copy of Evermore: An Introduction instead (or a signed copy of the paperback version mailed free if you win the grand prize).
Want more? Of course you do haha... Well how about I throw in a free copy of my gamebook Infinite Universe (published by Tin Man Games) that you can read and play on PC, Mac, Linux or Android platforms for every winner? Done!
(The free copy of Infinite Universe will come via a link that you copy and paste into your browser - I'm fairly sure this link will still work for you, but in the event it doesn't, let me know and I'll give you another free PDF copy of your choice of one of my books instead).
You can enter any time, as often as you like up until midnight on the 31st of Oct (US EST time). In the event a winner doesn't claim their prize within 72 hours of being notified, another winner will be drawn in their place.
*** Click here to enter Brewin's 2014 Coffin Hop Giveaway ***
And continuing the "Terrible Myths & Legends" theme for the Kintsugi Poets Society where myself and fellow poets are sharing their dark, delicious delights as part of COFFIN HOP, here's another Arabian legend (with a little inspiration from the gamebook Sultans of Rema written by Gaetano Abbondanza and published by Tin Man Games)... Enjoy!
BEWARE THE SANDWALKER
Beware the great hunter of the desert, the Sandwalker
Huge and terrifying its visage, a tireless stalker
By day it sleeps, concealed beneath the sands
By night it awakes, hungry, to patrol its lands
Deadly its venomous sting, crushing its mighty claws
Prowling the sands for victims, hunting without pause
A blackened, scorpioid beast the size of a horse
Wielding a beak so sharp it can slice steel with its force
And if this terror you should ever meet
Know that it will never relent nor retreat
Unerringly, methodically, it will follow your trail
Cover your tracks as you might, to no avail
Can this nightmare be slain? No one knows
Where it is said to dwell, no one goes
Of those that crossed its path, none have returned
Beware and avoid, only this has been learned
Stay Informed
When you subscribe to the blog, we will send you an e-mail when there are new updates on the site so you wouldn't miss them.
Comments
3
A splendidly unsettling poem. I loved it.