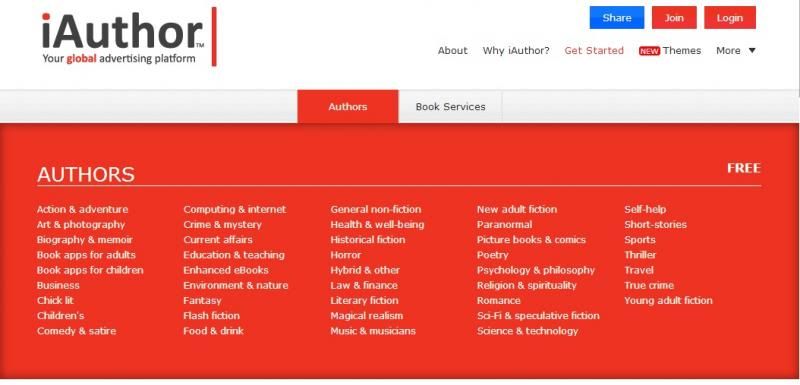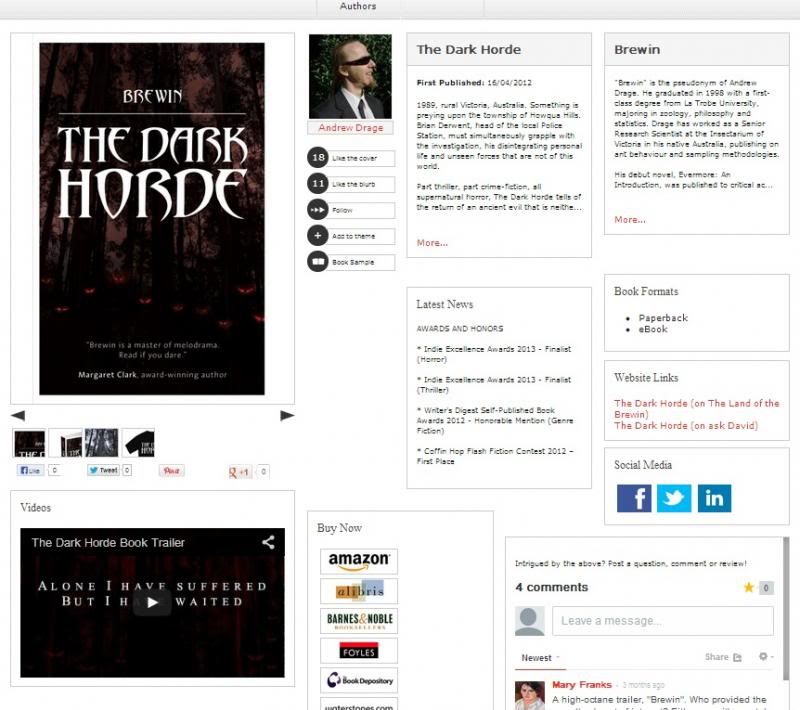 Sometime mid-2011, I sought the advice of Barbara Brabec on publishing, an expert who could refer me to someone who was trustworthy, honest and diligent in partnering with me to produce my self-published novels. The person she referred me to was Adam Kolczynski in the UK, who had founded his own publisher Polybius Books and related imprint Ignis.
In Barbara's own words, it was a "match made in heaven" as he not only shared my passion for long emails (okay maybe that's not a good thing haha) but went out of his way to be clear and consultative at every step of the way, to answer my queries promptly and in detail, and was able to manage the process of turning a book from manuscript to complete work ready for sale in both paperback and ebook format.
I was to publish through the Ignis Imprint early 2012 and since then, he has been hard at work putting together and testing a new promotional platform, iAuthor, which is designed to not only help self-published authors reach their audience, but readers, editors, publishers, developers… Basically anyone involved in the "writing universe" really…
Because I am so grateful to have worked with Adam over the last two years or so now, and because he has done such a sterling job in all aspects (and beyond my expectations), I certainly want to support his cause, which no doubt will help that of many others (including my own!)
So what do you get with the iAuthor site?
FREE registration and profile creation.
FREE advertisement for authors (including app authors) for an unlimited number of advertisements.
Book service providers can choose between "Silver" (large) and "Gold" (extra-large) advertising slots, paying a fixed monthly fee in their chosen currency to advertise.
Advertisements can be made in one of 40+ author categories (e.g. Fantasy, Horror, General Non-fiction and Book apps for adults) and 25+ book service categories (e.g. editors, printers, designers and marketers), thus enabling targeted ads.
Adverts are fully customisable, updatable, visible within a single click of the home page and linked with dashboard analytics showing total and unique clicks for each ad, in addition to breakdowns by date and country.
For instance, my ad page for my horror novel, The Dark Horde, features the cover and blurb, my bio and photo, book extracts, additional images, links to various sites (such as here), the book trailer, news and awards, social media links, links to purchase across numerous different outlets (e.g. Amazon, Barnes and Noble), and social media plugins that enable viewers to interact by clicking "like" or posting comments.
So here's a few screen shots, showing the author categories, the book service categories and my ad page for The Dark Horde, to give you more of an idea:
The iAuthor site in addition allows for the creation of "Themes", allowing for books to be grouped in ways other than simply by category. For instance here are some of the themes currently on offer: "Indie books looking for reviewers", "Books by trade-published authors who have turned indie" and "Apps that redefine the reading experience". –Themes can be easily followed to keep an eye on a particular area of interest and new themes can be created easily by anyone who wishes to!
So hopefully I've done enough to demonstrate just how useful this new platform is…
AUTHORS REMEMBER THAT YOU CAN USE THE AMAZING THINGS THAT iAUTHOR HAS TO OFFER FOR FREE!!
I'll close now with some of Adam's own words, exemplifying just why he's founded this site for the benefit of all of us:
"For emerging authors, the digital revolution is a mixed blessing. The Web may have democratised the act of publishing, but it hasn't democratised the outcome. Authors of equal talent do not have equal access to readers, and the gap between talent and opportunity is widening. iAuthor empowers authors and book service-providers to forge their own brand in a saturated market."
Thank you for reading and hope to see you over on the iAuthor site! J